Improving homes and changing lives one project at a time since 2014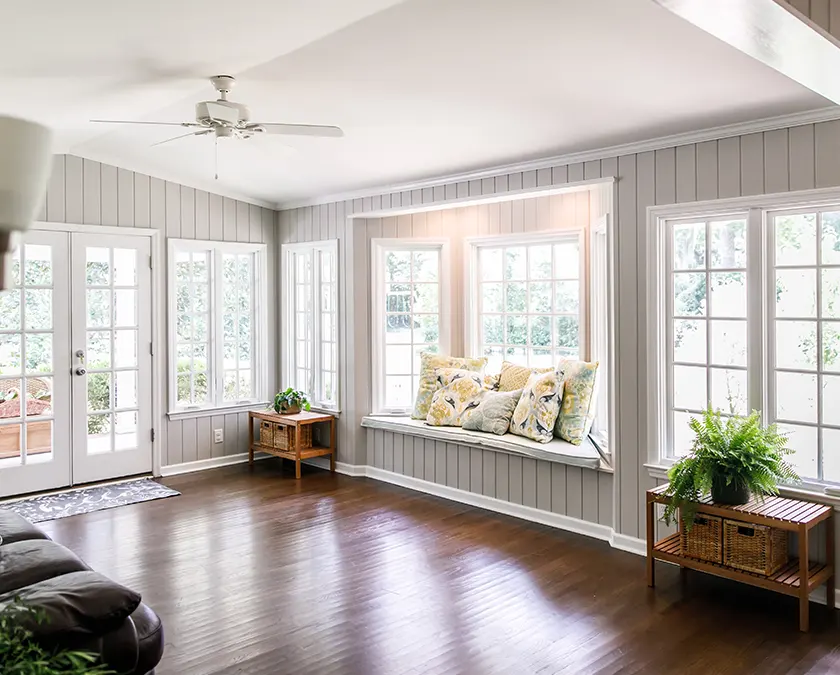 More Space For More Comfort At Home
If you love your home but a bit of extra space wouldn't hurt, a home addition is the perfect way to transform your house in more ways than one. A bigger place means more space to get comfortable with your loved ones.
Perhaps you'd love a sunroom to spend your afternoons enjoying the bright light and a good book, or maybe you want more space to gather your family and friends for dinner parties. Nowadays, a home office will undoubtedly come in handy no matter your work situation.
You can customize your addition to your family's specific needs. With our help, you can expand your home's square footage and make it the most functional for your family.
Put Your Spaces In A new Light
Being stuck in a house that looks the same for a while can certainly become dull. If you're looking to breathe new life into the same old walls, it might be time for a remodel.
A total makeover of your kitchen is a great way to bring new energy into the house. Imagine stepping into a stylish open kitchen, furnished with premium cabinets and a spacious island. You'll have a new place ready to host all the family gatherings you want!
If you want to take your home up an additional notch, think of all of the possibilities your basement has to offer. You can transform it into a small gym so you won't have to drive into town, or perhaps create an intimate theater to spend movie nights with your family.
It's time to reinvent your home and transform it into exactly what you want it to offer.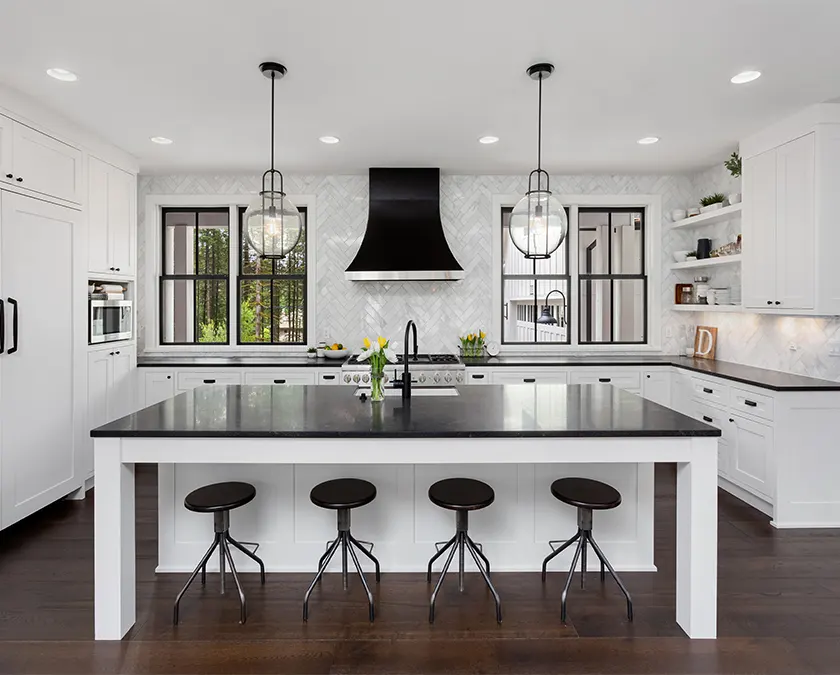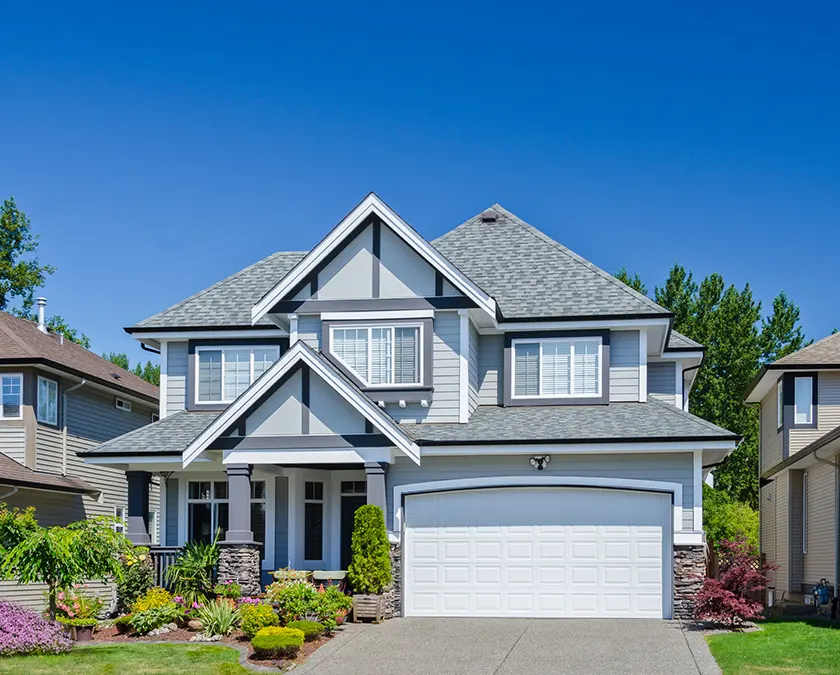 Restore And Upgrade Your Beloved Home
Nature can sometimes be full of unexpected surprises. Hail storms, fires, or mold can destroy your most significant investment. When nature punches, you need to be equipped to fight back with restoration efforts. 
At Shoreline Restoration & Construction, we can help you restore your home and let you focus on what matters the most—getting your life back in order. You can even upgrade other rooms for more coziness or add a deck to enjoy your home to the fullest.
Get peace of mind knowing that if something happens to your home, our crew is ready to help at a moment's notice.
Whether you're planning to add more space to your home, give it a new look, or transform the entire house, we're here to help you bring your vision to life.
Everyone loves a good story with a happy ending, and this is exactly how Shoreline Restoration & Construction began back in 2014.
After working for other contractors for several years, owner, Dan Wilson, asked his best friend, Kyle Johnson, if he'd like to partner in creating their own company. Kyle jokingly agreed – but only if he could have a truck and a trailer! To his surprise, Dan delivered on the request the very next day, and the rest was history.
Today, Shoreline Restoration & Construction is a strong company, ready to put every customer first. We aim to give you the home you've always wanted in a hassle-free way. After nearly eight years of improving homes, the work we do for our communities is the most gratifying thing to us.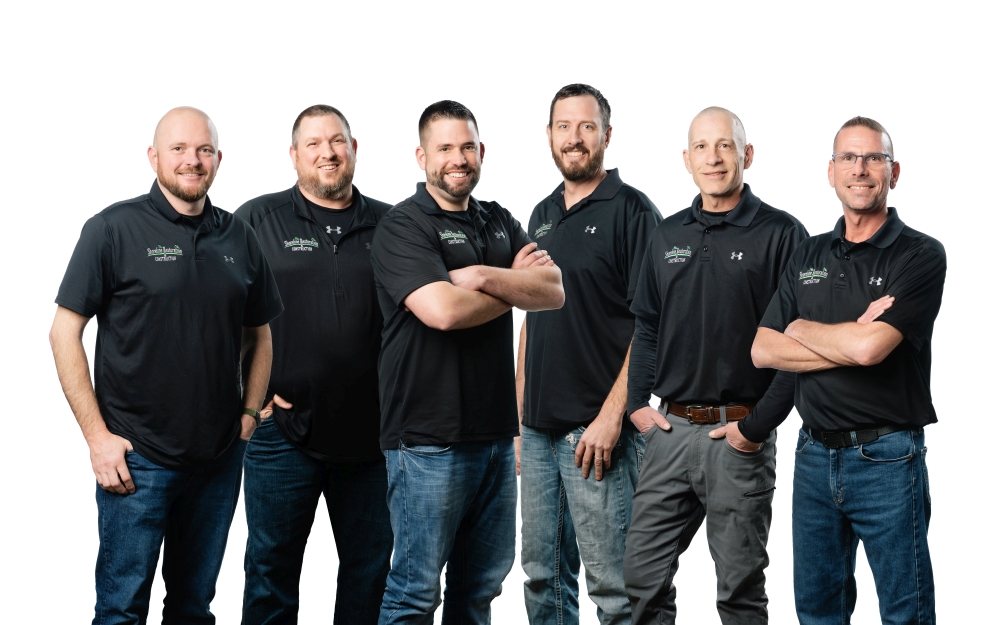 We love creating unique homes that are perfect for their residents. When you work with us, we'll make sure the process is stress-free while our professionals care for your every need.

Fill out our form and describe your vision as best as you can. Attach some photos as well so we can understand what you have in mind. We'll call you to discuss more about the timeline, the budget, and the design of your project.

Once we finish the on-site consultation and we're on the same page with all the details, we'll get to work. As your project progresses, we'll keep you updated at every step and answer any question you might have.

When everything is done, we'll clean up the place so you can enjoy a spotless home. We'll also do a final inspection to make sure every detail is taken care of. Enjoy peace of mind with our five-year labor warranty and get ready to celebrate your home.

Shoreline Restoration & Construction is proud to offer customers financing through Service Finance Company, LLC, a nationally licensed sales finance company and an approved FHA Title I Lender. Service Finance Company is providing over fifty financing solutions for qualified homeowners and their home improvement projects.
Our dealer number is: 815126342
The Proof Of Happy Customers
Giving you the home you deserve is our top priority. Happy homeowners have shared their feedback regarding our work. Here's what they have to say about us: ​
Kyle and the team at Shoreline were nothing short of spectacular to work with in our time of need. I had a pretty serious vehicle fire that damaged the front of my garage and attic space over my home. Shoreline was prompt and professional when I gave them a call.
Less than an hour after I called (not knowing yet how to handle my insurance claim) there was a crew on site closing off my now exposed to elements attic space. If you're reading reviews looking for the right company to handle your restoration, construction project or remodel then look no further. 12/10 would recommend!
Shoreline Restoration is a very good, responsible company: licensed and Insured (I checked!) Shoreline came to my rescue following my being scammed terribly by a non-licensed, non-insured local contractor who claimed to be licensed and insured (he isn't).
Shoreline Restoration is not only good at what they do, they are honest and fair – I think of Shoreline as staffed by Good Samaritans. If Shoreline has a waiting list, it is for a good reason — just get on their list – don't make the mistake I made.
Feel free to ask Shoreline for my email address and I will give you a wonderful reference to a great group of people who restored my faith in contractors. 5-stars isn't even enough. They are better than 5-stars! 🙂
Shoreline Restoration does great work! I had a leaky roof for years and had a few different companies repair it in the past on numerous occasions and I still had issues. I heard about Shoreline and they came out and gave me a very reasonable quote and then did the work and I am very pleased with the outcome. 
My roof is finally fixed after years of dealing with the same issue no one else could find a solution too! Very happy with the services they provide! I finally have a roof that doesn't leak thanks to Shoreline Restoration! Thank you guys! Your work is very appreciated!
Transform Your Home Into A Place Of Comfort And Joy