Enjoy An Outdoor Space Designed For You And Make Spending Time Together Fun
43+ decks masterly crafted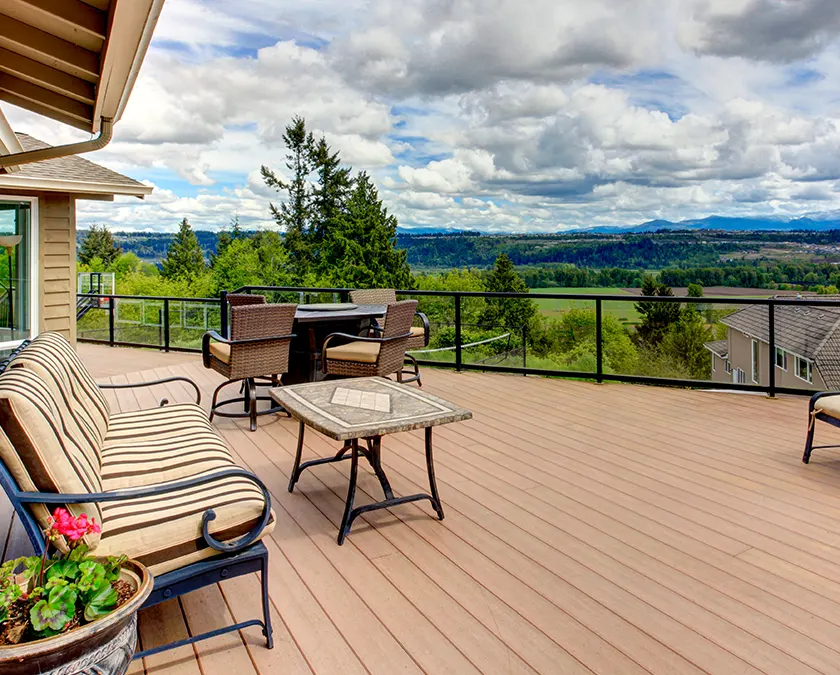 Treat Yourself With A Well Deserved Break
After a busy day, most people relax by sitting themselves in front of another screen – but you may not be taking advantage of your free time in the most productive way. What if you can transform free time into quality time? Building a deck is the first step towards that!
Dare to leave the digital world behind and reconnect with the outdoors and your loved ones. An inviting deck can be the perfect place to enjoy nature with your kids and spend time together, creating unbreakable bonds and great memories.
Let's build you an unique deck crafted only for you and your family.
Your Family's Outdoor Retreat
Having a deck means more than just a lovely outdoor space – it's your private place of relaxation, where you can gather all your loved ones to catch up.
You don't need to wait for your next holiday to relax and recharge. A deck will be your retreat where you can enjoy the fresh air and spend quality time outdoors without leaving home.
Having dinner outside with your family on your own personal deck is truly a blessing. You can even enjoy a glass of fine wine while watching the sunset. With a deck on your property, it's easier than ever to reconnect with the ones that matter the most to you and live remarkable moments together at home.
Let us help you build a deck that you and your family will enjoy for years to come.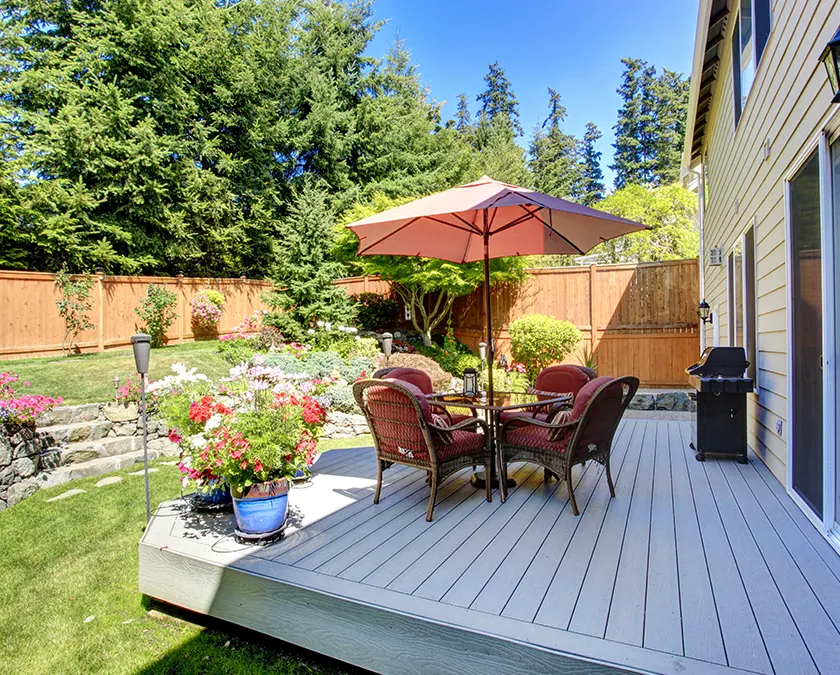 We love creating unique decks where you can gather all your loved ones and spend time together. When you work with us, we'll make sure the process is stress-free while our professionals care for your every need.

Fill out our form and describe your vision as best as you can. Attach some photos of your backyard so we can better understand what you have in mind. We'll call you to discuss more about the timeline, the budget, and the design of your new deck.

Once we finish the on-site consultation and we're on the same page with all the details, we'll start working on your deck. As your project progresses, we'll keep you updated at every step and answer any question you might have.

When everything is done, we'll clean up the place so you can enjoy a spotless backyard. We'll also do a final inspection to make sure every detail is taken care of. Enjoy peace of mind with our five-year labor warranty and get ready to celebrate your new deck.
No matter how complex your vision is, we want to make sure you get exactly what you want. From wood decks to composite decks, your home's outdoor space will be tailored to you. We pride ourselves on our communication throughout the process so you can be comfortable with any work being done.​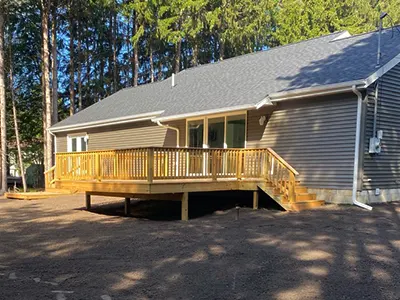 12x12 treated wood deck with wood railings and a small set of wood stairs.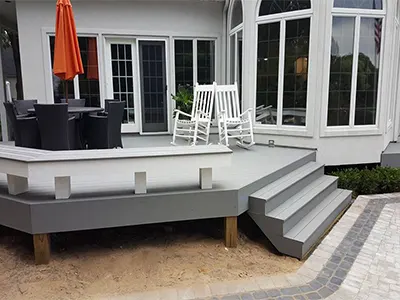 Average Deck Construction*
12x18 composite deck with aluminum railings, fascia wrapping, and a set of stairs.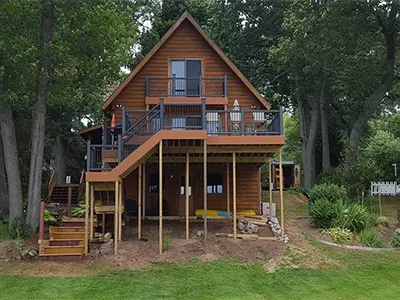 High-End Deck Construction*
16x20 high-end composite deck with top-of-the-line aluminum railings, wood fascia wrapping, stair wrapping, small wood landing, bar railings, and a lifetime warranty on decking material.
*Prices above are averages and may change depending on the total square footage of your new deck and your choice of decking materials, finishes, and upgrades. You'll receive an exact quote for your unique deck after the on-site consultation.
The Proof Of Happy Customers
Giving you the home you deserve is our top priority. Happy homeowners have shared their feedback regarding our work. Here's what they have to say about us: ​
Built a new deck for us and it turned out amazing!!!
Kyle and his crew are absolutely top-notch and can do so many things for you. "Can Kyle do it?" My best guess is YES.
Very pleased with the quality!
Make Your Backyard A Relaxing Retreat With A New Deck