Your Locally Owned And Operated Insurance Claims Specialist
Fire - Water - Mold - Wind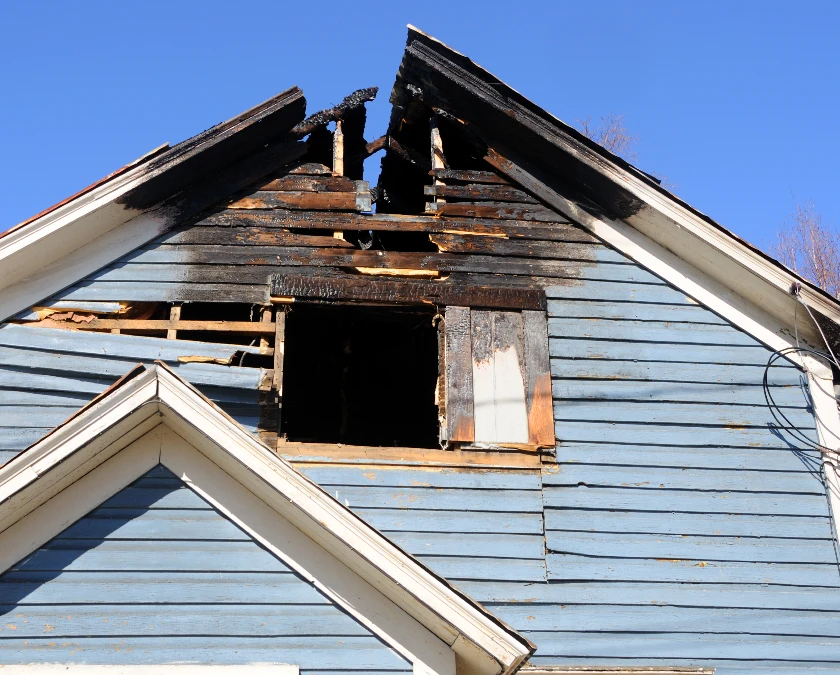 When you suffer a disaster that damages your home, be it a fire, a flood, or other weather-related event, you need professional services to restore your household to its original condition. Such events can trigger an insurance claim that is sometimes very confusing, and dealing with them yourself is the last thing you want to worry about.
It's undoubtedly hard to recover after natural disaster events take place, and cleaning up afterward can be challenging both physically and emotionally.
This is precisely why Shoreline Restoration & Construction was created. We aim to help people manage insurance claims and build back a better version of their homes.
Restore Your Peace Of Mind
When the unexpected happens, the first thing to do is look for solutions instead of panicking. Here at Shoreline Restoration & Construction, we'll handle all the hassle for you, so you can focus on what matters the most – making sure your family is safe and sound.
We have years of experience restoring homes damaged by fires, floods, hail storms, and mold. Enjoy peace of mind knowing that the beauty and safety of your home will be brought back to life.
Being there for you in your time of need is what keeps us going. We'll take care of everything for you –  discussing inspection, documentation, estimating, and claim process.
We're here to help you move forward and rebuild for the future.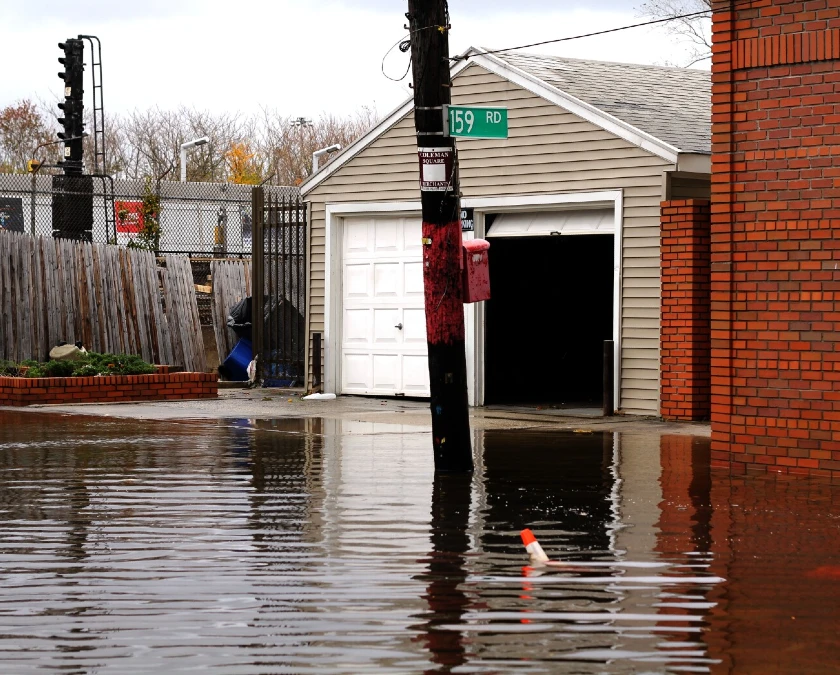 We love restoring unique spaces and helping families get back to their lives after an unfortunate event. When you work with us, we'll make sure the process is stress-free while our professionals care for your every need.

Fill out our form and describe your issue as best as you can. Attach some photos as well so we can better understand what you're dealing with. We'll call you to plan an on-site consultation to inspect and examine your situation.

Once we finish the inspection and we're on the same page with all the details, we'll start working. As your restoration progresses, we'll keep you updated at every step and answer any question you might have.

When everything is done, we'll clean up the place so you can enjoy a spotless home. We'll also do a final inspection to make sure every detail is taken care of. Enjoy peace of mind and celebrate your newly-restored home.
Restoration Services We Offer
Flood, fire, or any other damaging disaster is a terrifying experience when it affects your home. We're here to bring our comprehensive expertise in restoration and construction to help you make it through this tough time and rebuild your beloved home.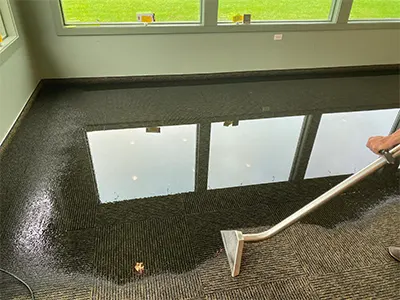 Water damage can be caused from a sewer line issue to ice damming on your roof. It's easy to get overwhelmed and devastated when this unwanted situation happens, and that's why you need to act quickly. 
When you deal with it at the right time, there are higher chances to fix everything and prevent damage. Whatever the problem, we will provide the most efficient water damage restoration that Michigan offers to ensure that your home is safe after water damage strikes.
You'll get your home back to its original shape as fast as possible and get back to your life.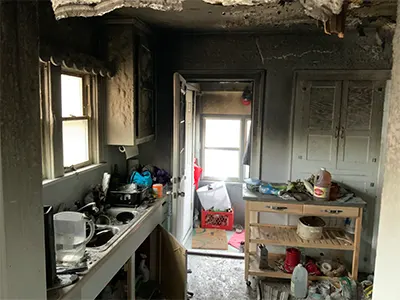 Fires can cause massive destruction to a home or business. After any fire outbreak, it is essential to contact a fire damage restoration company. We'll assess and report damage, check the structural integrity of your home or business, and conduct a thorough cleaning that will remove harmful debris, chemicals, and noxious odors.
At Shoreline Restoration & Construction, we work with all insurance companies to make sure we can restore your home or business in working order. If you don't have fire insurance, we can offer competitive pricing to help get you back on track. Our team of professionals is licensed and insured to guarantee the best fire restoration service.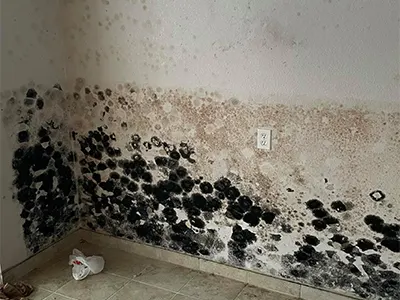 Mold is a serious issue and should be dealt with as soon as the first signs appear. Remediation, however, can be a substantial challenge for any home or business owner to tackle on their own.
Our remediation and mitigation technicians are experts in locating the source of mold issues, eliminating the problem, and making the necessary corrections to resolve excessive mold levels throughout an indoor space.
We'll work until your home is mold-free so that you can avoid adverse effects on your health, your home's air quality, and its structure.
The prices for home restoration depend a lot on the extend of the damage and the state of your home. If an unfortunate natural disaster or event happened to your home, get in touch with us and one of our team members will assist you in taking the first steps toward a restored home.
Restoration Services Portfolio
Have a look at our gallery and see what we can do to help you regain control of your home if something unexpected happened. Over the years we've completed countless home restoration and construction projects that stand as living proof of our high-quality work.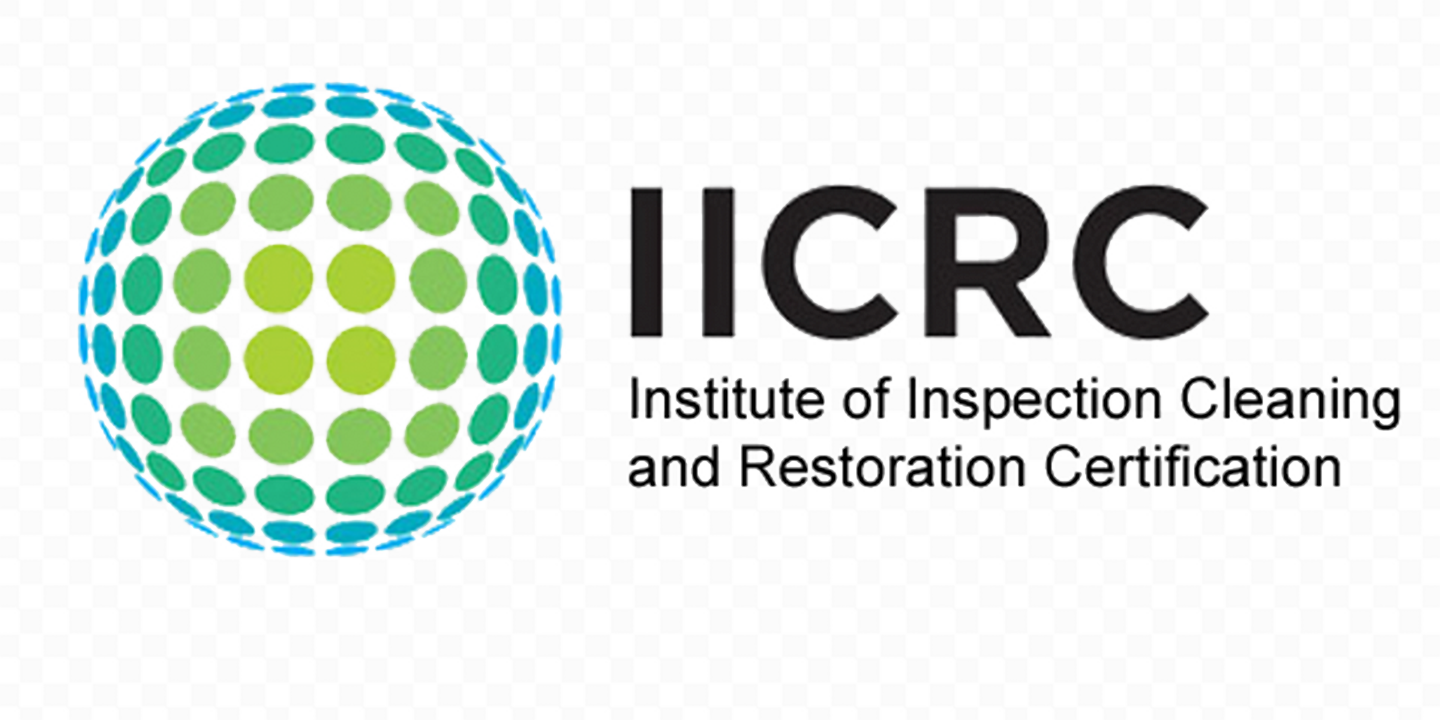 We are a licensed and insured company that holds multiple IICRC certifications that attest to our quality of work. We aim to provide the highest level of service so you can enjoy a safe and clean home for years to come.
The Proof Of Happy Customers
Giving you the home you deserve is our top priority. Happy homeowners have shared their feedback regarding our work. Here's what they have to say about us:
Dan and Kyle quoted a repair to some damaged cedar siding I had on my house. They performed the repair in a quick, professional manner, and the finished results look good. I am satisfied with the work they did, and that it will last.
Overall Dan was a great communicator before, during, and after the work was done. I'd gladly work with them again, and would recommend them to anyone else in the area too.
We bought our first home and found in the winter it had severe water damage. The roof was past its lifespan and was destroying our home. The water damage caused mold in our attic and bedroom. What a nightmare. I called shoreline restoration because I read so many great reviews, and the reviews weren't lying!
This company worked with my financial situation, kept me informed every step of the way, they were prompt, their techniques were up to date, and even added new ventilation on our outdated home so the attic issue wouldn't happen again.
Grateful I went with shoreline restoration instead of trying to do it myself or looking for someone else. They were good to me. Highly recommended by a happy customer!
I have had them 3 times now and highly recommend their work. The first job was removing skylights and installing a new ceiling. The second job was major…find a ceiling leak in another area, repair damage, and install a new roof.
The third job and most recent was to remove damaged siding and repair the garage wall inside and out from vehicle damage.
Regain Control Of Your Home and Get back To Your Life