A Process Designed For You
Relax While We Give Your Living Space
Improving homes and changing lives one project at a time since 2014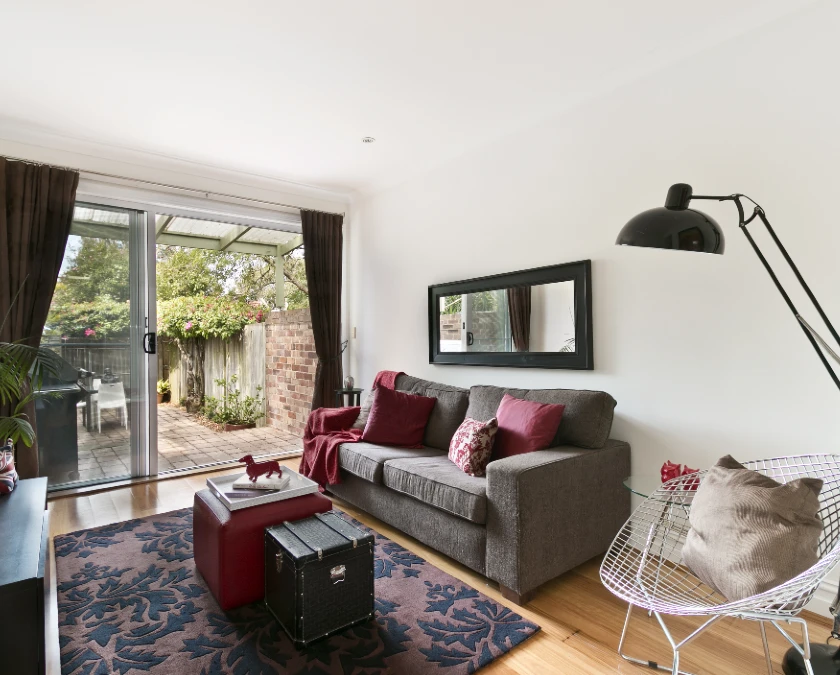 Your Comfort Matters To Us
We understand that remodeling or restoration can be seen as an arduous process, and we want you to be comfortable with every change. You deserve high-quality service where you control the whole process. This is why our team will always keep you informed, and we'll make sure to handle any hassle so that you won't have to.
Whether you want to expand your home with a home addition, remodel your kitchen and basement, or restore damaged areas, we'll go that extra mile to meet your expectations.
12 Steps Towards Your Dream Home

Step 1. Fill Out Our Form
Fill out our form and give us all the details about the project you're thinking of. Add some pictures as well so we can clearly understand your vision.

Step 2. Phone Consultation
We'll call you to have a detailed conversation about your home's project and set a time for an on-site consultation.

Step 3. On-Site Consultation
We have an on-site consultation for a $250 fee. We'll come over to the project site to inspect it, take measurements, and see exactly what we have to work with. At this point we discuss details regarding your project and begin to visualize what the end product will look like.

Step 4. Signing The Contract
Here we'll have an in-depth talk about technical aspects such as budget, timeline, and materials. Once we agree on all the details, we read the contract together to make sure you have all the information you need and are comfortable with every aspect.

We'll design your project according to your preferences with the help of our advanced design software. We'll show you your design and walk you through what you can expect, so there are no surprises throughout the project.

Step 6. Protecting Your Home And The Site
Before any remodeling or restoration starts we'll make sure the other areas of your home are protected. We seal and protect the site to keep the dirt, dust, or debris away from any other rooms. Once that's taken care of, we'll set up all our equipment.

Step 7. Pre-Job Walkthrough
Before we start working, our project manager and sales rep will walk through the site with you to make sure everyone is on the same page. We'll go over next steps and tell you exactly what to expect as we progress through the project.

Once every detail is in place, we'll do our magic. While we get to work on your home, feel free to relax and watch the changes step by step. Before you know it, you'll have an upgraded home, and you can get back to your new, improved daily life.

When the hard work is done, we'll clean up the site to leave it spotless and ready for you to enjoy. Once we're done, you won't even know we were there!

Step 10. Post-Job Walkthrough
We'll do a final walkthrough together to make sure you love your new place and see if we missed anything. After we leave, you have an improved home ready to celebrate with all your loved ones.

Step 11. Five-Year Warranty
We offer you peace of mind with our five-year labor warranty. You'll also benefit from the manufacturer's warranty on all materials. If something happens that is within our control and included in the warranty and contract, we come back and get it done for you.

We will follow up in three days, three weeks, and three months to make sure everything is still in good condition and to your liking. In 12 months, we'll personally come to your house to help you with anything your project may need. 
The Proof Of Happy Customers
Giving you the home you deserve is our top priority. Happy homeowners have shared their feedback regarding our work. Here's what they have to say about us: ​
Shoreline was prompt and professional. Throughout the entire process of restoring my home from water damages I was in the loop and they communicated with me so I would understand what was going on.
The entire staff wore uniforms which was impressive and made me feel safe. I will use them for all of my future needs.
Kyle Johnson was professional every step of the way. His team was courteous and beyond hard working. They showed up ON TIME every day. So far, they helped fix a flooded basement, rebuilt a flat roof, and rebuilt a large deck, which turned out AMAZING!!!
Did I mention, they stayed within our budget along the whole way? With every turn with this house, they have been there to do excellent work and yes, some hand holding along the way.
We had a great experience with Dan and his crew! He helped us navigate a massive insurance claim and a 6.5 month restoration process. He is very knowledgeable of the claim process and advocates for his clients.
They insist on doing it right and making sure the client is satisfied! Great company to work with!
Enjoy A Hassle-Free Process In The Home You've Always Wanted